Our In-House Dental Lab in Federal Way
At Federal Way Dental Excellence, we take great pride in our state-of-the-art in-house dental laboratory, where precision meets convenience. Led by our talented Federal Way denturist, Dr. Joshua Seo, our dental laboratory team comprises skilled technicians who are experts in crafting a wide range of dentures and prosthodontic solutions. With Dr. Seo's specialized knowledge and expertise, we can provide exceptional restorative options tailored to meet the unique needs of our patients.

Having an in-house dental laboratory sets us apart from other practices, as it allows us to maintain strict quality control and ensure faster turnaround times for our patients. When you require dentures or other dental prosthetics, you can rest assured that our team will work diligently to deliver custom-made, comfortable, and natural-looking solutions.

By having our dental laboratory on-site, we eliminate the need for outsourcing, ensuring seamless communication between our dentists and technicians, resulting in precise and personalized outcomes. This integrated approach enhances the patient experience, providing a smooth and efficient process from consultation to the final restoration.

At Federal Way Dental Excellence, our commitment to excellence extends beyond the treatment chair. With our in-house dental laboratory and Dr. Joshua Seo's expertise, you can trust us to deliver superior dentures and prosthodontic solutions, helping you achieve a confident and functional smile that exceeds your expectations. Experience the difference of our in-house capabilities and personalized care at Federal Way Dental Excellence today.
Federal Way Dental Excellence
Why Choose Us?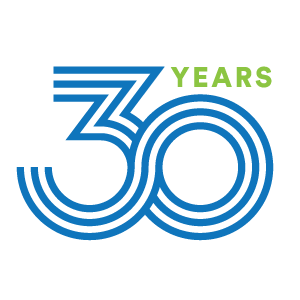 Over 30 Years of Excellence
Our team of dental professionals has over 30 years of experience.
3 Convenient Locations
We have three offices to better serve you and your family.
Same-Day Appointment
Dental emergency? We can get you in as early as the same day!
Emergency Dentistry
Are you having a toothache?
We understand that dental emergencies can be distressing and require prompt attention. Our dedicated
Federal Way emergency dental team
is committed to providing swift and compassionate
emergency dentistry services
to alleviate pain and address urgent dental issues.
Whether you're experiencing severe tooth pain, a knocked-out tooth, a dental abscess, or any other dental emergency, you can count on us to provide immediate care and personalized treatment to
restore your oral health
. With our expertise and
state-of-the-art facilities
, you can trust us to handle your emergency with the utmost professionalism and efficiency. Your well-being is our priority, and we are here to support you during challenging times, ensuring you leave our office with a smile, feeling relieved and comforted. If you have a dental emergency, don't hesitate to
contact Federal Way Dental Excellence
for urgent and expert care.

Federal Way Dental Excellence
Visit our modern Federal Way dentist office